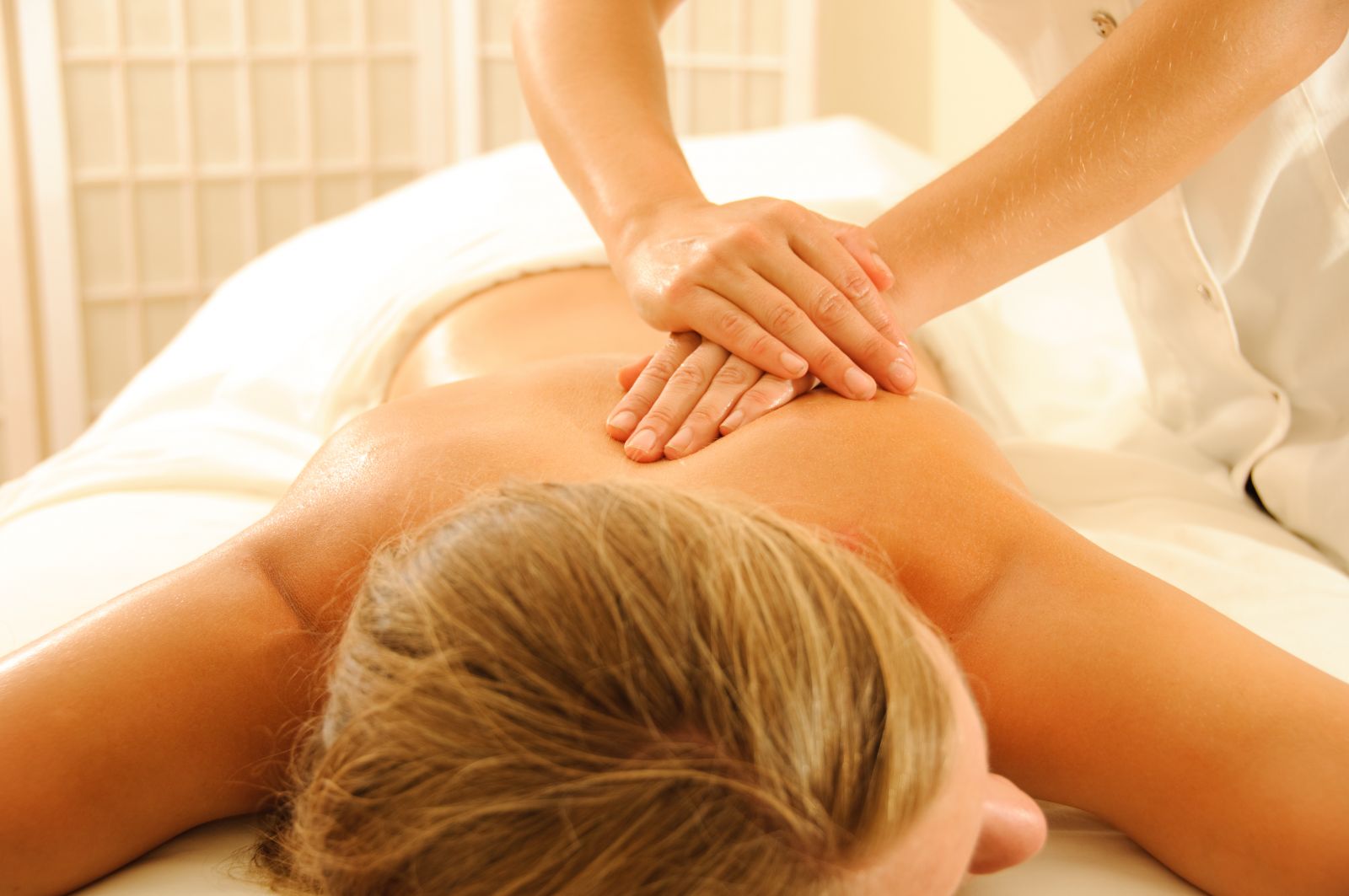 Massage Therapy People benefit a number of ways by combining chiropractic care and massage therapy. Both therapies work together simultaneously creating a synergistic effect resulting in much faster recovery time. Correction of one's structure often occurs more easily and with less discomfort. The positive results of chiropractic care lasts longer when muscle tension is released, which might otherwise pull one's structure back out of alignment. Therefore it is easy to see that chiropractic and massage therapy compliment each other.
Our experienced and licensed massage therapists use their skills to relax the nervous system and tissues. They use a variety of modalities to achieve this effect including:
Deep Tissue Massage
Trigger Point Therapy
Prenatal Massage
Stretch To Win by Certified Fascial Stretch Therapists
Over the last 20 years, a great deal of scientific research has been done on the benefits of massage therapy. We've collected some of these studies to help you understand your health condition and how massage might be able to help.
Muscle and Skeletal Problems
Since massage works directly on the muscles, it's not surprising that it can be helpful for problems of the musculoskeletal system:
Massage Therapy for Lower Back Pain
Tired of Reaching for the Ibuprofen? Try a Massage for Your Tension Headaches!
Relief for People with Fibromyalgia through Massage
Sciatic Pain Relief: No drugs, No surgery!
Massage is a Simple and Highly Effective TMJ Treatment
Non-surgical Treatment Options for Carpal Tunnel Syndrome
Pain Relief
Massage therapy has been found to be effective for alleviating other types of pain, as well.
Drug-Free Migraine Relief through Massage
Massage is Beneficial for Soothing the Stress of Cancer Treatment
Massage for Cancer Pain Relief
Trigger Point Therapy for Reflex Sympathetic Dystrophy
Alleviating Stress and Anxiety
The Benefits of Massage During Pregnancy
Can Massage Lower Your Blood Pressure?
Ease Anxiety with Massage Therapy
Benefits of Massage for Preterm Infants
Lifting Your Mood with Aromatherapy
General Benefits of Massage